The Galt #8 Historic Site Society was founded in 1993 out of a desire to preserve the rich heritage and early beginnings' of Lethbridge and area communities.
Coal mining was the leading economic driver behind the establishment of Lethbridge, called Coalbanks at the time, and surrounding towns and villages like Coaldale, Coalhurst and Shaughnessy.
The Society chose its name after the last coal mine to close in the area, the Galt # 8 Mine. The mine closed in 1957 and its remains are still prominent on the horizon of West Lethbridge.
The Society feels that the best way to preserve and learn from our rich coal mining history is to preserve what remains of the the Galt # 8 Mine and use the site as an interpretive Center focused on the history of coal mining and  the future of energy production.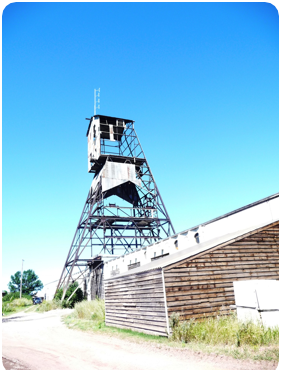 "The Galt No. 8 Mine site represents one of the most important abandoned coal mines in Canada… the headframe of the shaft mine is the last remaining structure of this type in Canada… the brick buildings area also a valuable heritage resource because of their distinctive architecture and their good condition."

-Larry Chrismas

Past Chairman, History and Heritage Committee of the Coal Association of Canada.