Enjoy our archived collection of newsletters. We will continue to update it here as time goes on. Thank you for your interest and support.
---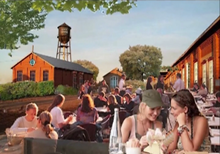 Alvin Fritz of Alvin Reinhard Fritz Architect Inc. details the proposed development plans for the Galt #8 Mine Historic Site.           If you are unable to view this video here, please visit "Proposed Galt 8 Mine Historic Site Development" video on YouTube.   For more information please, contact Vivian Toth Malmo at (403)-393-1428, or send us an email through our
---
Our plan in 2014 include: Revamping our Website Setting up a Facebook Page Several Fundraising Activities Interested in helping?
---