Learn more about the history of miners and their mines in Lethbridge!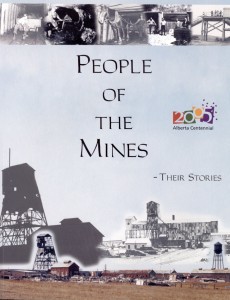 Read all about the people of Lethbridge and their mining history!
The result of hours of interviews with miners and their families, this book provides a rare glimpse into the life and times of "Coal Banks" when it was the heart of industrial Alberta.
The interviews were edited together by Garry Allison, formerly the editor of the local "Lethbridge Herald" newspaper, and they reveal the histories of many of the local families and their daily lives. Photographs of the people and the places reveal the life of a coal mining town and its people over 120 years.
ONLY $20 + p&p. 296 pp, softcover.
Call Vivian Toth Malmo at (403) 393 1428 or email the Society at galt8mine@gmail.com.