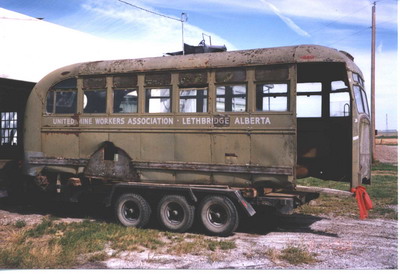 The Galt #8 Mine Historic Site Society has two projects under review, and is hoping to be able to complete them as soon as possible, providing that funding is available.
Mine Bus Restoration
The Galt #8 Mine Historic Site Society purchased the bus that was used to transport United Mine Workers of America members from their homes around Lethbridge to the mine before each shift. It was recovered in sections, and is currently awaiting reconstruction and rehabilitation, possibly to be used as a promotional vehicle and mobile exhibition.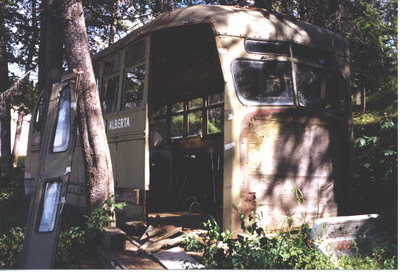 The coach, as it was found, abandoned and in disrepair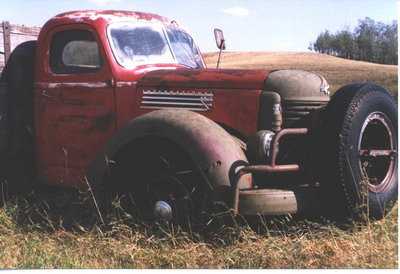 This engine cowling and front axle are identical to those used on the original bus, and will be used in the reconstruction program.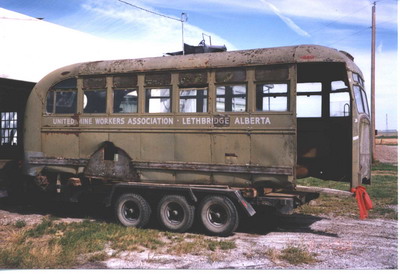 The coach section.
Note the United Mine Workers Association banner.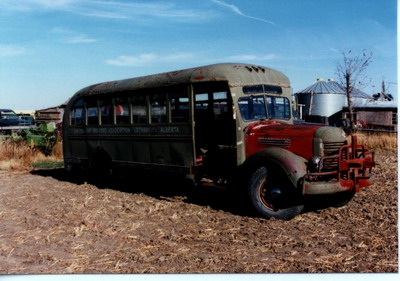 Imagine this with a new coat of paint, restored interior
and a motor that really works!
If you have an interest in restoring old vehicles, or can help with the restoration process itself, please contact us!
---