The Galt #8 Mine Historic Site Society developed and installed, as a gift to the people of Lethbridge, a series of signs marking significant locations related to coal mining in and around the City of Lethbridge. These signs contain brief historical details of each site, and inform both citizens and tourists alike of the coal mining heritage of the area.
The map below shows the locations of each of these signs. You can click at each location marked by a circled number, to see what each sign says, and by following that link, you can download a printable file for each sign.
Go out and see them. Take your friends. And learn about the industry that literally put Lethbridge on the map.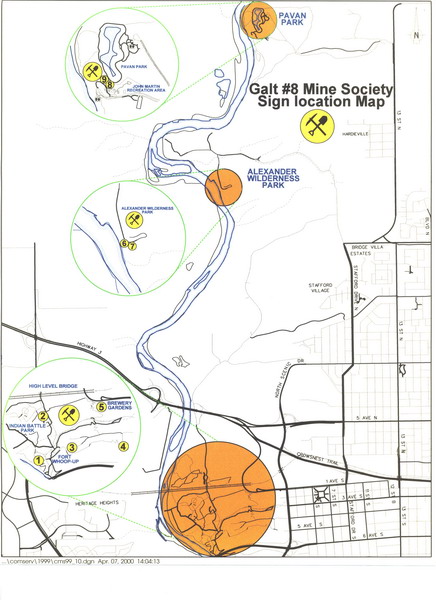 Click any number to see the sign posted at that location.
Click the back arrow on your browser to come back to the map.