See what the site looks like now…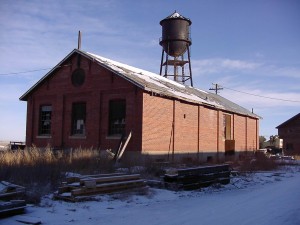 The mine warehouse, with the watertower in the background.
The warehouse would have held tools, equipment spares, fasteners and other smaller items used underground.
Larger items, such as timber, rail and rail sleepers would have been stored in the mine yard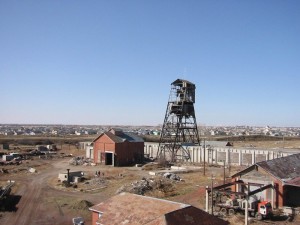 View of the mine site, showing the shaft headframe. This shaft was used for hauling coal from underground in mine cars which were loaded into a cage that travelled uop and do the shaft
When the mine was working, there was large coal sorting/sizing structure to the left of the headframe (you can see what it looked like on our scale model) where the coal was prepared for sale.